Chatbot is an effective tool for your online shop to maintain excellent customer service, and also effective in driving sales and marketing. In this blog content, we would compare the available tools for you to enable this multitasking 'staff' for your business.
Facebook chatbots have been used by different international brands to reach potential leads worldwide as e-commerce business has arisen. By maximizing the power of 24/7 online, chatbots now are intelligent enough to do diverse marketing campaigns and customer support. Let's see how chatbots can help with your e-commerce business.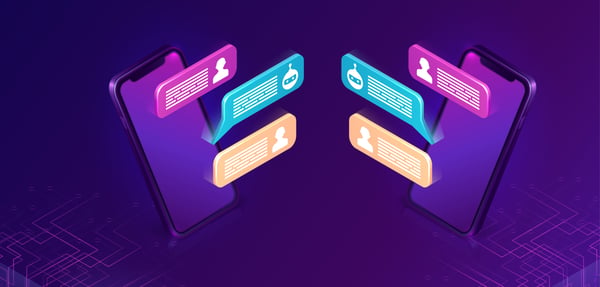 Benefits of Chatbots
Saves time by answering some repetitive questions (e.g delivery/ stock/ promotion/ booking status etc)

Provides instantaneous response to customers enquires 24x7

Increases customer engagement
Assists lead generation, qualification and nurturing
So, how does chatbot help your business in different aspects?
1. Service
Chatbots provides help on customer support by answering repetitive questions instantly. It can redirect customers to a specific landing page to ensure customers will get information that is most accurately related to their question. These dynamic interactions with customers will drive more engagement with stores.
2. Sales
Depending on what customers input in their message, Chatbots can provide personalised recommendations and step-by-step guides by analysing keywords. Chatbots are also capable of stock checking and order tracking by integrating with your store's stock management system. It creates a convenient purchase experience for customers.
3. Marketing
A diverse marketing campaign can also be facilitated throughout chatbots for promotional broadcasting, inviting customers subscribe to the bot, page, newsletter etc. Once they are subscribed, the user's information will be collected for CRM for further nurturing and engagement.

Chatbots can be integrated with their Facebook Ad, no matter the direct "Click-to-Messenger Ad" to engage with the potential customers answering their specific needs, or "Sponsored Message" to broadcast to the followers with the marketing and promotional content.
There are a few chatbot tools; free or trial plans are also available. We have picked some popular options Manychat, Chatfuel and MobileMonkey. All of them are very easy to use requiring no programming skills.

Chatbot Comparison (update till July 2 2020)
Price Structure

Pro: US$10/Month
(starting from 500 subscribers)

Free: 50 subscribers below
Pro: Unlimited subscribers

Free: unlimited subscribers/
Pro: USD$14.25/month

Number of Subscriptions

Unlimited Subscribers for free plan

US$15/Month
(depends on no. of subscribers)

Unlimited

Comment Guard

Y

Y

Y- Catch all (FREE)

Multiple Bot Flows

Y

Y

Y

Growth Tools

Max. set up for 4
Unlimited (PRO)

Y-Full Features

Limited

Live Chat

Y

Y

Y

Bot Analysis

Free
✓Impression
✓User Engagement ✓Open Rate
✓CTR

Free
✓Conversation Rate ✓User Engagement ✓Open Rate
✓CTR

*Only PRO & Team ✓Open rate ✓Conversions
✓ Sessions

Audience Info

Y

Only for Pro Plan

Y
Sync with FB for PRO*

%CTR

Y

Y

N

3rd Party Integration

Y- Zapier

Y-Zapier

Y- Zapier (PRO)



CRM Integration

✓ Hubspot

✓ Hubspot by Zapier

✓ Hubspot by Zapier (PRO)

Shopify Integration

✓ Shopify

✓ Shopify by Zapier

✓ Shopify by Zapier (PRO)

SMS / Email

Y- (Pro)

Y

Y- (Pro)

Template

Y

Y

N-(Team)

Multi-media

Y-Images/Videos
/Emoji/Audio

Y-Images/Video
/Gif/Emoji/Audio

Y-Images/Video/Gif
/Emoji/Attachment

Users Collaboration

/

Unlimited

Free: 1
PRO: 2

Numbers of Channel

FB Messengers
SMS & Email- (PRO)

FB Messengers/SMS
/Email

FB Messengers/ Website/
SMS/ Email (PRO)

Facebook AdIntegration

(PRO)

(PRO)

(Unicorn PRO)
Manychat is most cost-effective for you to extend your leads and promote your brand. The user-friendly and simple bot builder's interface allows the beginners to set up the bot themselves using free templates. Under the basic plan, there are 4 main growth tools for you to reach targeted customers and unlimited subscribers. While, Chatfuel and MobileMonkey are more impressive to develop more messenger marketing campaigns as they offer more features for messaging marketing. Templates are also provided to assist you if you're not familiar with flow building.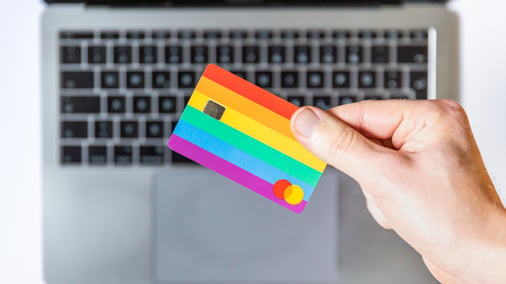 For your e-Commerce business, you can definitely leverage chatbot to generate sales, leads, build up a sustainable business and stay competitive under any circumstances. We hope that the comparison above can help you to find the right chatbot tool for your business. Action now to start your own chatbots today! Get in touch with our eCommerce and digital marketing expert now if you need assistance in taking your first step in chatbot!!