In this blog content, I would be sharing some practical SEO tips for SMB owners to grow business online, the benefits and basics, as well as the practical steps you follow to improve SEO for your online Shopfy store.
The real challenge comes as soon as you launch the site: how do you gain more visibility on a search engine listing? You want your customers to find you easily. As the SMB owner, you might not have a lot of budget on paid Ads to increase your website traffic. Improve your SEO is a good place to start, because:
It is FREE but it requires your time.
It is Best Traffic Source for Quality Leads

: directly show your website link to the potential customers, who have the buy intention

It is a Sustainable Source of Traffic

: once you get your website ranking high,

it will keep generating traffic month after month
Sounds very promising! But SEO can be very intimidating, as it does require a lot of knowledge, and technical jargon. Good news is that if you are running or planning your eShop on a CMS, like Shopify, many SEO points are covered to make the work much easier. Here, now I'd like to share some practical SEO tips for your Shopify website.
What is SEO?
You must have heard of the terms, like technical SEO, content SEO, white hat SEO, link-building and etc. To make it simpler, you can try to understand SEO tactics by the SEO cake!
The bottom layer Keywords Research, acting as the foundation strategy that informs everything else you do. The middle layer is called on-site SEO, and the top layer is called off-site SEO. You need to have each layer in place before you can add the next one.
So, firstly let's start with the foundation part of SEO- Keywords Research.
Keywords Research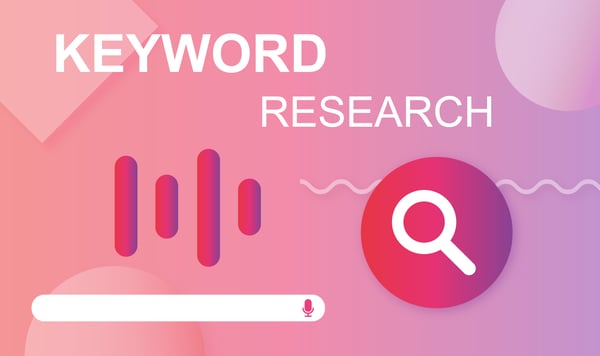 Keywords research as the foundation, sets the right direction as you build your SEO. There are 3 types of keywords:
Navigational keywords: a keyword someone uses to navigate somewhere. e.g if you type the word Nike into Google, you're probably trying to navigate to the Nike website.
Transactional keywords: used when someone is trying to complete an action. e.g someone who searches the keyword 'buy clothes' is trying to make a purchase
Informational keywords: An example of this would be 'what is the most popular of cosmetic products'
For the eCommerce business, you should focus mostly on transactional and informational keywords. To figure out the right keywords, there is a 3-step strategy you can follow:
Step 1: Sort out a list of topics which most relevant to your business

Step 2: Find "Searches related to", the long-tail keywords have less competition with lower search volume.
Step 3: Use a keyword research tool to expand your list. e.g Keywords Everywhere (a free extension for Chrome and Firefox), or Google Keyword Planner and Ahrefs.


On-Site SEO
On-page SEO is the practice of optimising individual web pages in order to rank higher and earn more relevant traffic in search engines. This can involve optimising both the content and the HTML source code of pages on a site.
On-Site SEO: Technical
1. Make your website responsive.
Good news is that Shopify themes are responsive by default to the device size and adjusts the layout accordingly to provide the good user experience.
2. Make sure your website load fast
You can use Google's PageSpeed Insights tool to see how quickly your website loads. If you have a Shopify store, you don't need to worry about this because Shopify will adapt to your website traffic as you grow.
3. Build internal links
The more you link your website pages to each other, the easier it is for Google to find all the pages on your website. For eCommerce, you can consider adding relevant product page links in the blog content
4. Connect with Google and submit your sitemap
A sitemap is essentially a roadmap of your website that you will be submitting to Google. This allows Google to better index your website and provide a clear insight to your site structure. You can register a Google Console account and submit your sitemap to allow this. For Shopify stores, the sitemap can be by typing https://yourstoredomain.com/sitemap.xml. Google actually indexes your site automatically within 48 to 72 hours after you update information. You can also upload it through Google Search Console. More details can be found from how to submit your sitemap to Google.
On-Site SEO: Content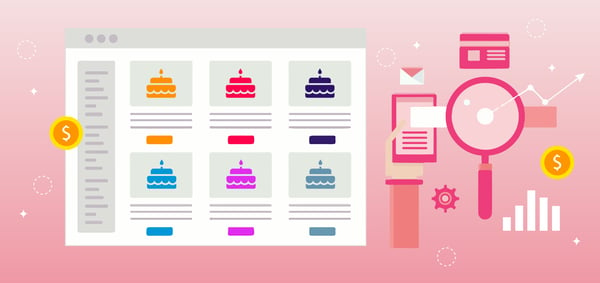 1.
Add your keywords to title tag and meta description.
Having a descriptive meta title and description influence users to click on your website, and helps Google better understand what the product/page is about. Base on the keyword research, you have a list of keywords you can start with, first the main keyword, followed by the long-tail keyword and your brand name.
2. Use Title Templates
Your meta title is the first thing that users see in Google's search results. Besides the first point above, you can also consider following the product page title a standardised format, for example: Product Name | Collection | Brand Name to make it more consistent. More information can be found from how to create an impactful meta title.
3. Customize your URL with keywords
When you use the keywords in the URL, you're giving Google the idea what your page is talking about. A good URL should not be catchy and easy to read to give the brief idea what the page is about.
4. Set image Alt-text
Do not underestimate the power of alt-text, although it is time-consuming. Not only does it help screen-reading tools for the visually impaired, but also allows Google to conduct a better crawl. It is one of the simplest ways to improve your on-site SEO. There are Shopify apps such as SEO Manager to audit the site. Using the function 'Bulk SEO Editor' can make mass changes quickly and thoroughly.
5. Optimize your product collections
Go through your collection tag management. Ensure all the products have the tag on the product listing page. It is a great way to organise your store and make it visually appealing to your customers. This is usually overlooked, but you can also update the collection tag meta title and description. Here is a useful video that explores further SEO settings you can configure using SEO Manager.
5. Make each page a great experience
Making visitors more likely to click around and stay on the page can generate a greater chance to make a purchase. And also it tells Google that the person who landed on your site is in the right place, which contributes to your future SEO ranking. Including the online security certifications, and shipping time guarantees, and even customers' reviews would definitely promise the trust.
Off-Site SEO
Off-site SEO means any kind of search engine optimisation that takes place not on your website, e.g link building. The more quality links you get, the higher your domain authority is, and Google can see that your website is worth ranking.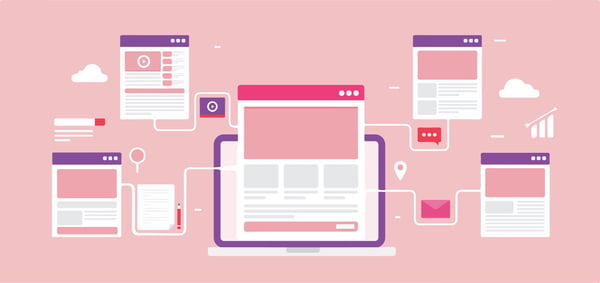 The low hanging fruit is to reclaim your links, asking the websites to add the link back to your website!
The PR industry is changing, PR team is no more mandatory and it's much easier now to make connections. You can check out the media outlets your competitors have been featured in. This way you can see which media has helped them rank. There are some free services like HARO, which shares daily opportunities to be featured in various media outlets.
Although influencer marketing does not guarantee sales, the SEO benefit of getting a backlink from an influencer can be even more valuable. Getting the product review from influencer is a good source to get backlinks. For SMBs, you can start with small influencers, who usually would be more willing to collaborate.
Summary
SEO is a long-term effort, as long as it is done correctly, all the time and effort would pay off. By working through the above mentioned steps, you'll be climbing up the search result rankings and get quality traffic month after month.