Product page is the centerpiece of the eCommerce user journey. A well-designed product page is critical to 'convince' the potential buyers to make the purchase action. Let's see some tips and examples for a compelling and powerful Shopify product page.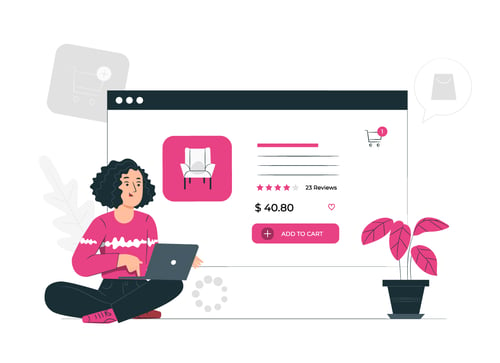 A fully customized product page
In Shopify, the product page can be fully customized to provide an engaging experience. Take a look into the Dreame Technology's eCommerce website, we've created a completely custom product page on Shopify to showcase their flagship products by identifying their unique selling points (USPs).
The customized product pages emphasize heavily on both lifestyle and technology, the two USPs that attract Dreame's persona. The lifestyle design helps the buyers envision themselves using the product and feel connected personally to the brand; whereas the advanced technology of the product tells a good story to the ones who are more into product innovations and powerful specifications.
We've also built an on-brand user-experience with a smooth purchasing decision.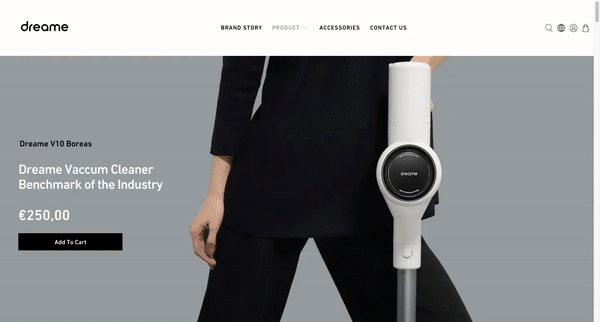 With the aid of attractive interacted design elements, the visuals and videos highlight the product features, benefits, and innovations of the product, which attract you to dive deeper into the product details.
Parallax scrolling effects and interactive effects not only add depth and motion to your pages but also delights your buyers. Moreover, always keeping the CTA in view means keeping that option open to the customers and increasing the conversion rate.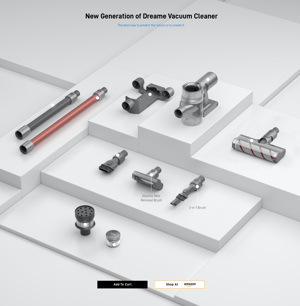 A fully customized product page allows you to create an authentic experience that resonates with your unique buyer persona, making your product page more effective and engaging.
Of course, besides full customization, there are also quick wins you can implement easily to your Shopify product page even with limited technical resources:
1. Add an Accordion or Tabs for Product Information
Using accordion or tabs is a good way to show more details directly without having the pape too long. These also help your customers to find specific information quickly by clicking on the related tabs, like description, instructions, features, specifications, shipping and returns, materials, ingredients and etc.
Example: Rocky Mountain Soap Company has added a product menu that allows customers to view a full listing of ingredients, instructions, shipping details of the product, provide more relevant information to customers in their decision-making process.
2. Add Color Swatches (for apparel products)
Shopify allows viewing different color variants of a product interactively by tapping on color swatches within the same product page. Providing more options and information for your customers with less friction will improve the buyer experience.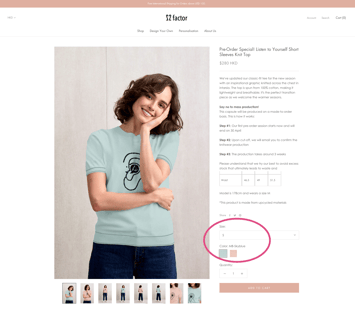 Example: 22 Factor has added color and size swatches for their fashion products. This makes those variations easy to view, browse, and buy.
3. Add Social Media Buttons
Social sharing buttons make it easy to share your products. Based on your business and audience, choose the popular social media channels, such as Facebook, Instagram, Pinterest, Twitter, LinkedIn, and add the sharing buttons to your product page. You can drive more traffic and increase engagement by leveraging the power of social media.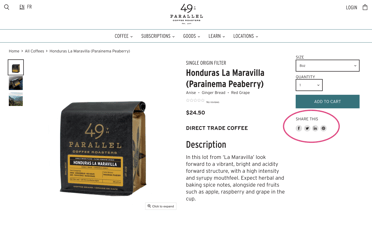 Example: 49th Parallel Coffee Roasters has added Facebook, Twitter, LinkedIn, and Pinterest sharing buttons to the product page, encouraging visitors to share their products on social media.
4. Integrate your Shopify Store with Online Sales Channels
Multichannel selling is offering multiple touchpoints for customers to interact with your brand. In order to make your brand stand out, you may integrate your Shopify store with some third-party marketplaces like Amazon, Etsy, or eBay.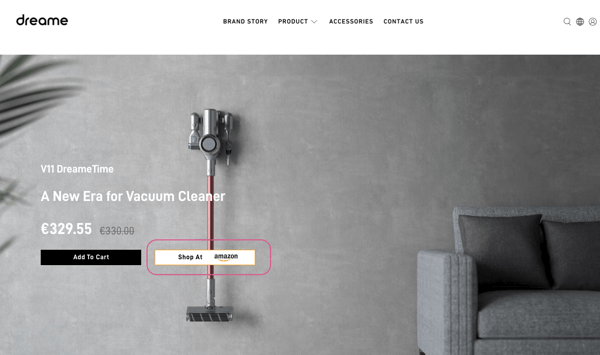 Example: Dreame has integrated its Shopify Store with Amazon, providing a seamless user journey to the customers, reach more audience, and boost sales.
5. Add a Review Feature
Adding a review feature to your product page is one of the best ways to add a level of interactivity to your store. This can also make your customers feel confident about their decisions, boost conversions, and increase sales.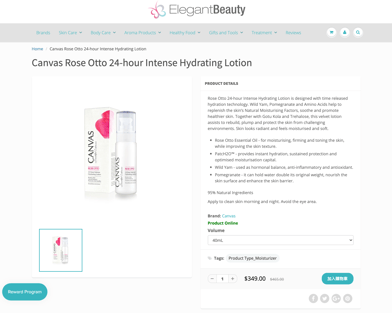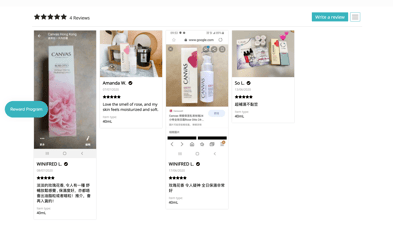 Example: Elegant Beauty has set up product reviews function for customer feedback. Customers can share their feedback with photos by using multi-channels.
6. Provide Product Recommendations
Providing intuitive related products to your customers is a good way to upsell. These are types of recommendation rules you can configure: purchase history, product descriptions, collections, and so on. There are also smarter tools like Bold Brain which enables the product Recommendation through AI and Machine Learning.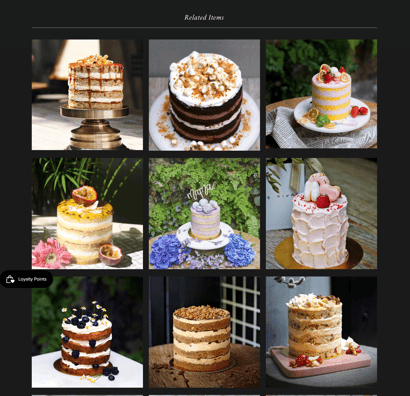 Example: Jouer has added a product recommendations section to display more options for cakes and other related products.
7. Use Metafields to add Unique Content
Metafields give you the ability to display additional information on products, collections, orders, blogs, and pages. You can display additional and unique metafields information on shop storefront that helps you extend the functionality of your Shopify store.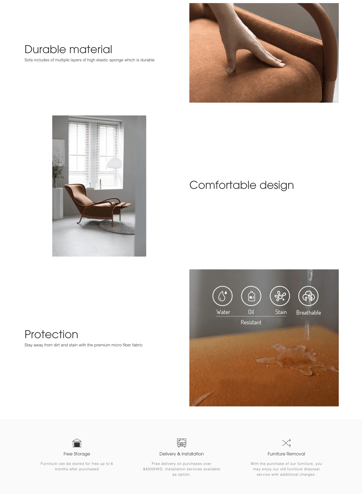 Example: Ziinlife has used metafields to show more unique details of the product, such as the details of materials, design, delivery & installation.
Creating a powerful product page with a unique and convincing user experience will convert more shoppers to buyers and help your retail business prosper. Get in touch with our eCommerce and digital marketing expert now if you need assistance in building your eCommerce store!