We've digested 7 new insights from Shopify Reunite 2020 live stream, which can be applied to Hong Kong businesses who are looking to grow in eCommerce. New features include: cross border domains, Facebook Shop's partnership with Shopify and many more.
2020 introduced a significant transformation in the internet economy. Although the unfortunate global pandemic has taken a huge toll on businesses, the eCommerce market seems to be thriving, especially with consumers sitting around at home with nothing else better to do.
Making commerce better and easier for everyone has always been Shopify's company mission. This year, Shopify hosted their annual event virtually through live stream, renaming it as Shopify Reunite 2020. The live stream announced many new and exciting enhancements and product innovation, equipping and preparing merchants and users to excel in the upcoming and popular ecommerce trend.
We've digested and summarised our insights on the most exciting and applicable features for Hong Kong merchants. These features will help independent business owners in Hong Kong thrive:
1. Borderless eCommerce
This is probably one of the most exciting updates! This means that merchants do not need to set up multiple Shopify stores to sell across multiple countries, simultaneously this enables a smoother cross-border flow:
Cross-border domains

providing customers with a localised shopping and checkout experience allows for more personalisation. Currency and language are also adjusted to the customer's own buying location.

Custom currency rate (FX).

Merchants shall be able to set a price for each currency they're selling in, avoiding the fluctuations in the exchange rate. This would improve the Google Ads and Facebook Ads performance substantially, as prices will be shown in every customer's local currency.



2. Multiple Channels
With the ever-changing commerce market, an omni-channel solution will prepare merchants for the future. An omnichannel alternative allows merchants to promote, reach relevant audiences, attract traffic, and drive sales through multiple platforms: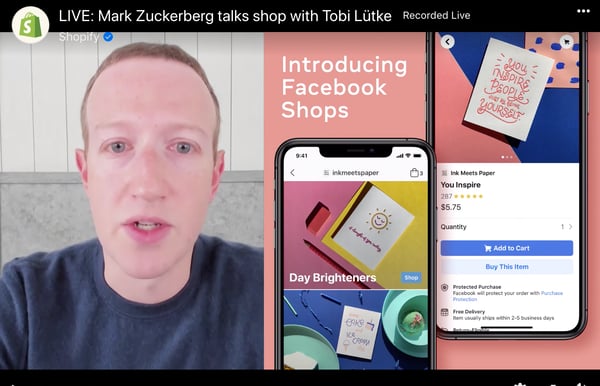 One highlight definitely worth mentioning was the announcement made by Facebook CEO Mark Zuckerberg. He introduced Facebook Shops' partnership with Shopify, which offers merchants and small businesses a more seamless experience whilst strengthening relationships with customers. This would allow merchants more control over customisation and merchandising their Facebook Shop storefronts, consumers will be able to easily find, browse and buy products, driving a higher conversion rate for businesses.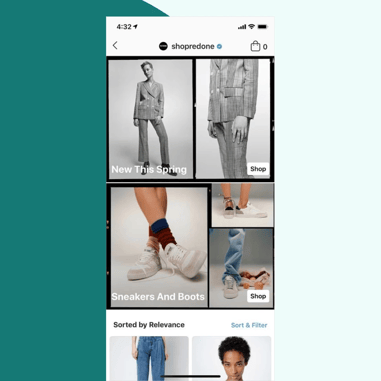 Google Shopping.

Google recently announced (

Free listing in Google Shopping tab

)! With Shopify's Google Shopping App, merchants can now list their products on Google Shopping instead of paying for Google Ads without any extra costs.



3. eCommerce Infrastructure
A platform is only effective if its powerful, Shopify has updated its eCommerce infrastructure to give merchants a whole new store design experience. These new features enable merchants to work faster and smarter:
Easily Customizable Storefront


Merchants can now edit sections on all pages, not just the homepage, while also dragging and dropping apps anywhere on their online store

Product States
Products can now be organized more efficiently with the new active and archive status function. This enables merchants to filter and organize their products by status with ease.
Performance
The new upgraded storefront renderer works to optimize site speed and performance. This would change the game completely in the way Shopify serves read requests. Server side rendering speed would improve significantly, with gains of 2.5 to 5 times with the updated optimized platform code.


4. All-in-One Communication
With new features to enhance communication for merchants across all channels, this would help deliver excellent customer service, making communication and operations a lot more efficient and easier for team collaborations:
Shopify Email
With global lockdown requirements and store closures in motion, the functions of email marketing is more critical than ever. Shopify Email is a direct extension of an online store, which ensures the smoothest communication ever, right messages reach the right people, increasing customer retention and encouraging repeat buys.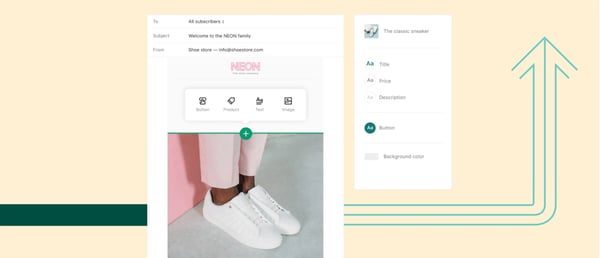 Good news that Shopify Email will be free to use up till October 1st, 2020. After that, a total of 2,500 emails per month can be sent without charge. However, exceeding 2,500 emails, for every 1,000 emails sent, merchant's will have to pay 1USD.
Shopify Ping
Shopify Ping is a free messaging app, integrated with popular messaging apps like Facebook Messenger, Shopify Chat and Apple Business Chat. Team collaboration and operations will be improved as merchant teams are able to communicate with each other using Shopify ping.


5. Shopify POS
To support local business, and with the line between offline and online commerce becoming more and more obscure, Shopify's new POS provides a unified omni-channel infrastructure to help merchants strengthen sales: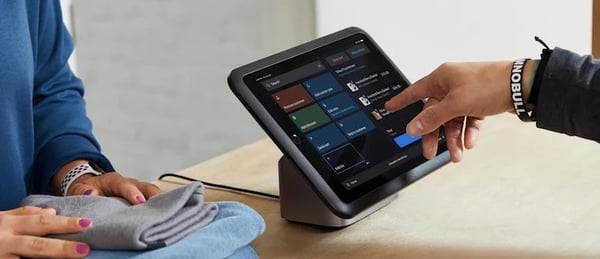 Built in Reporting
This updated feature will allow merchants to understand how their business is performing and make informed decisions accordingly. With full visibility to daily sales, average order value, and average number of items per order every store, they'll be able to gather insight on top-performing products and product types, and even staff members with the best sales record.
Smart Grid
It allocates apps at the forefront for a better merchant experience. Retailers are able to highlight any apps, discounts and work processes that their staff uses the most. The tile format also automatically adjusts corresponding to the cart. Simultaneously, this provides opportunities for app-developers to assist retail merchants by creating POS apps that can help businesses become stronger.
Contactless Checkout
With the existing Shopify POS contactless payment methods supported by Google Pay and Apple Pay, Shopify is launching a new contactless payment method for those who don't have the above options simply using a QR code.
See What's in Store
Buyers will soon be able to access what is in-store via the store website. This would provide convenience for shoppers when deciding the fulfilment option that is best suited for them.
You can now use all the features (POS Pro) for free until October 31st, 2020.
6. Easier Operation
With Shopify's key statement being to make operations easier for merchants, these new features in operations will enable small businesses less time spent on administration duties and more time to focus on driving performance:
Express Product Upload
Merchants transitioning from offline to online are able to now quickly get their products online to keep their businesses booming. Soon, merchants will have the option to set up products directly from a phone.
Order Management
The updated redesigned orders list page contains even more information needed that allows merchants to fulfill orders faster, for example, customer details, delivery method, order items and more. Instead of reviewing each order, bulk actions can be used to fulfill certain types of orders like local delivery, saving a lot of time for merchants.
Shopify Purchase Order
It enables smoother supply chain operations for merchants to order, track and receive inventory from suppliers. The new features include purchase orders with its specific state (draft, ordered, received and closed), PDF export, product costs and cost adjustments, payment terms, ship notices with estimated arrivals and tracking information, easier reordering between suppliers and products, and mobile receiving. A new scanning feature will also be launched soon, which will make inventory management more efficient.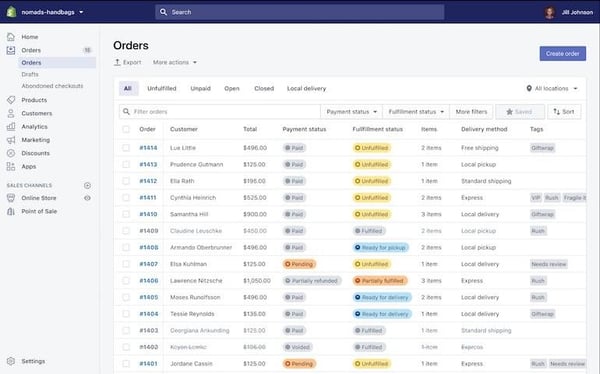 7. Express Theme
To support small business transition to digital transformation at a lower cost, Shopify has launched a free theme called Express. It is designed for a one-page shopping experience, and provides optimized mobile experience.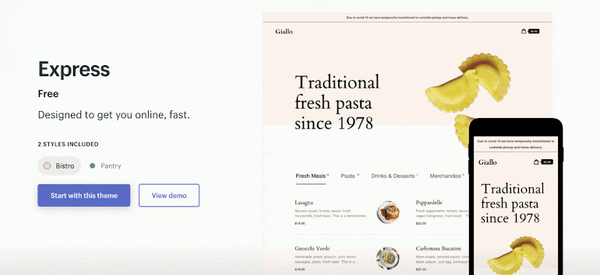 Summary
We hope that you found the above-mentioned features helpful and as exciting as we do! VirtueMedia is excited for local SMBs and merchants to put these new features to good use. Especially at the rapid rate that eCommerce is growing at, the transition from offline to online may prove to be necessary as it is becoming the "norm". As our company mission aligns exactly with Shopify, we encourage local SMBs and merchants to take a first step, and seize the opportunity at hand now with all of Shopify's new features. Talk to Virtue Media's eCommerce expert to help you take the first step into eCommerce!