Implementing rich snippets is a popular SEO tactic for getting a higher ranking position on SERP. So what are rich snippets and why should we care about it? And how can you implement it? Keep reading to find out the answer!
What Is a Rich Snippet?
A snippet is a result Google shows to the users on SERPs; and a rich snippet is a search result displaying additional information aside from the usual text.
Taking 'apple juice recipes' as an example. As you can see, the URL, the title, and the description of the page's content constitute the snippet on SERP.

Similarly, a rich snippet consists of the URL, the title and description. However, what's more is that it contains more information than the normal snippet, such as the ratings of the recipe, how long the recipe takes to prepare, and its calories.

Why Is having a Rich Snippet Important?
Rich snippets increase website traffic
Imagine that you're browsing for a particular product on Google, one search result without additional elements and one with product price, ratings and availability. Chances are that you'd pick the latter as those extra elements lead to a more eye-catching result and offer much more information to users instantly, hence increasing the click-through rates and website traffic organically.
In long terms, incorporating rich snippets will impact your ranking position positively on Google, as the higher the click-through rate of your webpage will indicate that your content is useful and attractive to users, and gives your page a higher chance for Google to rank your content upwards.
Common Types of Rich Snippets for E-commerce
There are a diverse range of rich snippets for you to use, determined by the content that you're offering. The following part will introduce you to the most common types of rich snippets that are related to e-commerce.
Product Markup

Providing information about a particular product to search engines, including product images and price.
Reviews

Displaying a star rating out of 5. The data can be reviewed by an individual user or aggregated from a group of reviewers.
Organization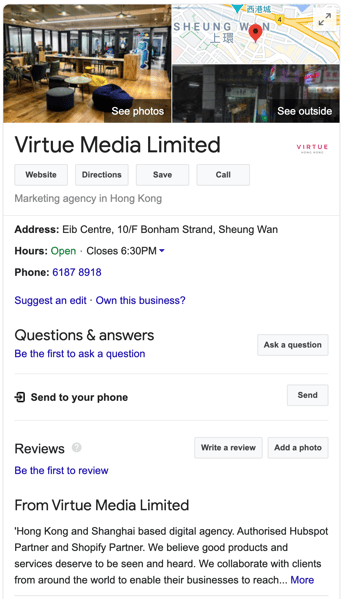 Offering key information of an organisation/ business, including address, contact information, operation hours, logo.
Events

Including information on dates, times, location and more.
How to Implement Rich Snippets in Shopify
So now that you understand what a rich snippet is, it's time to make it happen. The Shopify App Store in Shopify offers hundreds of eCommerce plugins for you to extend the functionality of your store. Rich Snippets for SEO is a popular Shopify plugin to add rich snippets for your site, so that you can further stand-out in search engine results.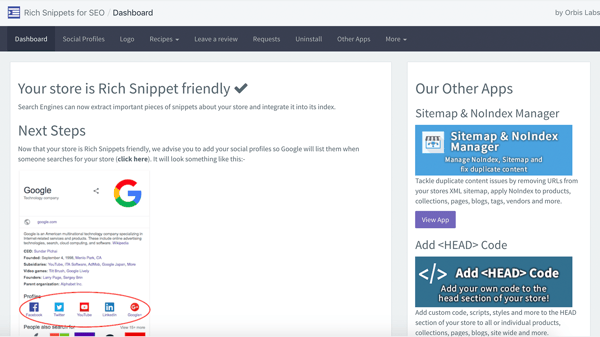 The app enables rich snippets for your Shopify store, products, product reviews, blogs and social media profiles. Meanwhile, it allows search engines to add snippets of your information to its search results, which will allow your store to stand out from your competitors. All will be done and dusted with just a couple of mouse clicks while no programming knowledge is required, one of the best options for SEO newbies!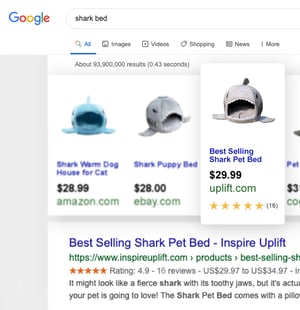 Fancy adding a review snippet? Loox Product Reviews Referrals would be the perfect choice. The rich snippets code would be automatically integrated into your product page's code once the app is installed.
If you're tech savvy, you might want to try more advanced ways of incorporating rich snippets for your site. Check this article out and work on your rich snippets in the Shopify theme!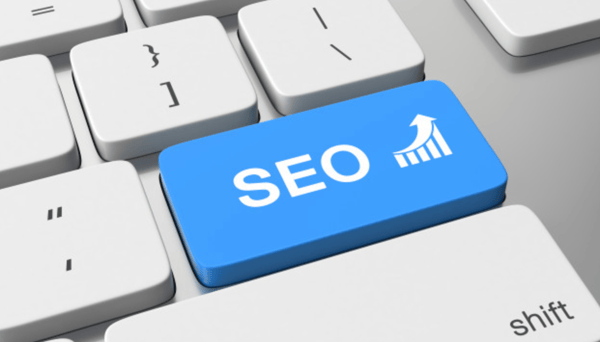 Creating an informative snippet plays an important role in SEO, which not only benefits the users but also increases website traffic, and eventually your online revenue. Remember, your website should be as technical SEO friendly as you organise your content to be. SEO is a long-term game, play it well and it will bring you rich results!
if you have any questions on rich snippets or SEO, don't hesitate to get in touch with our digital marketing expert now!