With only one year under our belt, Virtue Media managed to become a Hubspot Silver agency partner. So you can imagine how ecstatic we were when we smashed our goal and became a Gold partner!
What is Hubspot and what does it mean to be a Gold Partner?
Famous for its all in one marketing software, Hubspot helps B2B businesses streamline their marketing processes and grow organically by providing Inbound Marketing solutions. From optimising landing pages, automating processes, to content creation, it has ultimately changed the way businesses operate.
The Hubspot Partner Tier Program applies to agencies who have brought the inbound marketing message to the highest number of clients by impeccable standards. The tier structure is based on several metrics such as customer satisfaction, Inbound Marketing success, professionalism in account management and reliable growth driven strategies.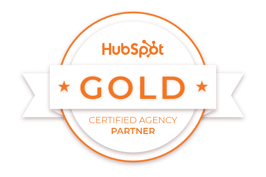 By becoming a Hubspot Gold partner, we are recognized as an agency that is committed to the long journey ahead. We are dedicated to making our clients grow with innovative solutions and dedicated to ourselves. We are constantly evolving as a team, always educating ourselves with current industry trends. At Virtue Media, you can always count on us to provide you with cutting-edge digital marketing solutions.
"Becoming a Hubspot Gold partner is definitely a milestone well-deserved. It is a testament of our impeccable standards, limitless capabilities and recognition of all our hard work. "
- Cherry Xu
As they say - onwards and upwards. We look forward to announcing our Platinum status in the near future.
Curious to know what Hubspot can do for your business?