Videos are an effective way to improve your brand awareness by capturing your audience's attention and driving demand at scale. In this blog, we will walk you through the steps for creating an effective B2B video marketing strategy.
Why Video Marketing?
Video marketing has become a must-have for every business in 2020, as videos have been around for a while, this is neither at surprise or even a new trend. In fact, according to HubSpot's 2020 State of Marketing report, videos are one of the most commonly used types of marketing content, overtaking blogs, ebooks, and infographics.
B2B Video Marketing is an integral element of content marketing that involves planning, production, and sharing. Nowadays, people watch significantly more videos than ever before and are starting to rely on marketing videos from brands. 79% of people have been convinced to buy a piece of software or app after watching a brand's video. Videos give consumers the opportunity to see how a product or service works in a more detailed way that assists the buyer's purchasing decision.
Videos also help with SEO. Adding a video to your website increases the chance of your brand reaching the front page of Google results by 53 times! If used effectively, videos can be a powerful form of content and make a significant contribution to your overall SEO strategy.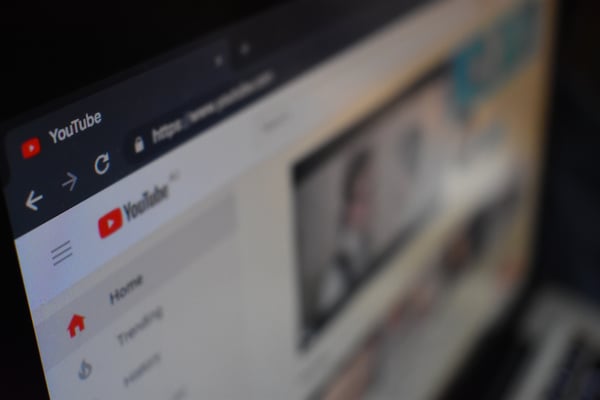 How To Incorporate Video Marketing To Your Inbound Strategy?
Define Your Video Marketing Goal
Before working on any marketing campaigns, it is important to determine your video marketing goal. This could be increasing brand awareness, building relationships with customers, boosting conversions and sales, or also providing post-sales support.
Define Your Video Marketing Target Audience
To ensure your video is relevant to your target audience, you need to first define your buyer personas, this will help you prioritize your content and determine which platforms with your limited resources.
Choose The Right Video Type
Once you have defined your goals, you need to determine the type of video to use. There are many types of business marketing videos:
Corporate Brand Video
Using a corporate brand video is a compelling way to introduce your business, highlight the unique value of your brand, and share your brand story to the audience.
Educational Video
An educational video is a simple yet effective way to provide valuable information to your prospects while educating them. It is an effective video type to raise interest especially in the awareness stage.


Case Study Video
This is definitely one of the most powerful content types for B2B to convince prospects to make their buyer decision during the consideration and evaluation stage.
Demo Video
Demo videos explain how a product or service works by showcasing it in action, this is a brilliant way to demonstrate your product's value to your audience in a cost-effective way.
Expert Interview Video
These are interviews with professionals in your field, in your company, or in the industry to provide useful and popular content to your target audience. By leveraging an experts' insight to empower your marketing, this is a great tool for building brand authority.
Livestream Video
A live video is the best way to build close relationships and engagement with your audience by allowing real-time interaction. Your live video content can be new product launches, live Q&A sessions, or events.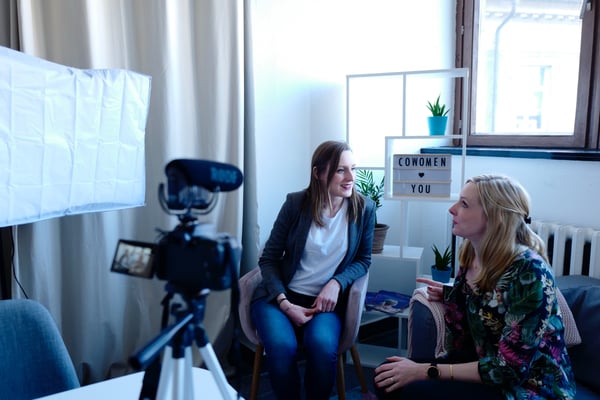 Choose The Right Social Platform For Your Video Content
Different social networks have different audiences with different priorities, so it's important to choose the right platform to promote your videos. We will be looking at four different social media platforms:
Youtube
Youtube is by far the leading video-sharing platform in the world. By establishing and growing a dedicated channel, your brand can share and edit your own videos, create playlists, and prompt discussions. YouTube allows you to deliver relevant, personalized experiences to your prospects, and drives impact across the customer journey. Marketing on YouTube will also help raise awareness of your brand and becoming recognised on Google.
Facebook
Being the most popular social network in the world, Facebook is a good channel you can leverage to increase brand awareness, drive more traffic to your website and generate leads. Moreover, its video auto-play feature allows your video to play automatically when users are scrolling down their news-feed -which is a great way to draw attention and engage directly with the users.
Instagram
As one of the youngest social networks, Instagram is a great platform for brands or companies that target young audiences. Instagram provides a useful Story feature and IGTV, which lets you connect with your Instagram audience and expand your reach in a highly creative way. Additionally, you can take advantage of Facebook Ads' data and segmentation options for IG video advertising.
LinkedIn
LinkedIn is the perfect place for B2B businesses to connect with professionals and promote their brand. Brand insight videos, webinars, educational videos are some of the most effective types of videos you can publish on a company page. You can also find your potential audience by traits, for example job title, industry, skills, and more with linkedIn's targeting capabilities.
Identify The Best Metrics For Analyzing Results
Finding the best metrics to analyze your results will equip you to better define and measure your results more effectively.
View Count
View count is the simplest but the most deceptive metric. This shows you the number of times your video has been viewed. However, be aware that views are counted differently across different video hosting platforms, for example, a view of a video on YouTube is counted after viewing for 30 seconds, whereas on Facebook recorded viewing time only 3 seconds. Keep this in mind when reporting your video results if you've placed your video on various channels.
Play Rate
The play rate is the percentage of visitors who actually clicked play and started to watch your video. This metric is great to measure how relevant your video content is to your audience or location of where it is placed.
Social Engagement
Social sharing shows how many people are sharing your video, this is a good measure of how relevant your video is with your target audience and how willing they are to share your content. Also, keeping track of your video's comments is also essential to help you optimize your content precisely.
Click-through Rate (CTR)
Click-through rate (CTR) is the percentage of visitors who clicked on whatever CTA is in your video content. This is a good indicator of how appealing your video is to your audience and encourages them to take action.
Conversion Rate
Conversion rate is the number of times your call-to-action is clicked divided by the total number of times it's viewed. Depending on the conversion opportunities in your video content, your visitors might have filled in a form, made a purchase, or subscribed to your channel. This number shows how effective your video is in encouraging visitors to take actions.
Staying on top of your analytics will provide valuable information and help you to monitor, review and thus to create better video content in the future.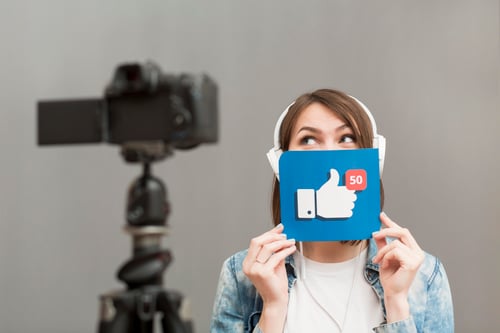 Video is a powerful tool to help attract and convert leads, and also delight your customers. Get in touch with our inbound marketing expert now to further optimise your business's performance!