Getting your Shopify store live was the easy bit. Now the real challenge presents itself - how do you gain more visibility on a search engine listing? You want your customers to find you easily and want to increase your website traffic. Improving your on-page SEO is a good place to start. Here is a 5 step guide you through!
Your On Site SEO Checklist
Step 1 | Connect with Google and Submit Your Sitemap
A sitemap is essentially a roadmap of your website that you will be submitting to Google. This allows Google to better index your website and provide a clear insight to your site structure. You can register a Google Console account and submit your sitemap to allow Google to index your site. For Shopify store, the sitemap can be by typing https://yourstoredomain.com/sitemap.xml.
*On a side note, Google indexes your site automatically within 48 to 72 hours after you add or update information.
For more information on how to submit your sitemap to Google click here
Step 2 | Define Meta Titles and Meta Descriptions
Having a descriptive meta title and description influence users to click on your website, and helps Google better understand what the product/page is about.
Two major components to consider when setting this -
*For best practices, keep your meta description under 160 words.
Your Target Keyword Choice; Think of your keyword as a massive umbrella that your page is under. It acts like a theme for your whole page. You want a win-win situation where your users search for that keyword and Google is able to detect on your page.
Make it Relevant; for best SEO practices, it is encouraged to repeat your keyword in your meta title and description in order to keep it relevant. If you have trouble choosing your keyword, you can always use a Keyword Suggestion function on the same platforms mentioned below.
*Ensure that it is not repeated too often, you do not want to cluster your description.
Determining the popularity of your keyword based on location - this is largely important as while your keyword may be popular in a particular country, that might be the audience you are targeting. You can use several tools to help you such as Google Keyword trends.
Step 3 | Set Image Alt-Text
Do not underestimate the power alt-text descriptions! Although time consuming, it is essential if you want to be found on Google. Not only does it help screen-reading tools for the visually impaired, but also allows Google to conduct a better crawl. It is one of the simplest ways to create a better user experience.
Here is an example of a good and bad ALT text for the following image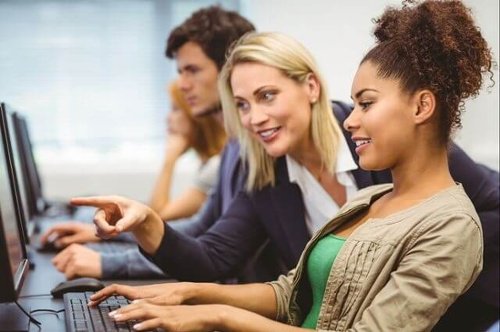 (Source: https://blog.hubspot.com/marketing/image-alt-text)
Good ALT text:
Bad ALT text
Shopify users, using third party apps such as SEO Manager to audit the site but also using the function 'Bulk SEO Editor' to make mass changes quickly and thoroughly.
Step 4 | Working on Optimising Your Product Collections
Optimise your product collections. Firstly, set the meta title, description and keywords using information from steps #2 and #3.
Secondly, go through your collection tag management. Ensure each of your products have a tag on the product listing page. It is a great way to organise your store and make it visually appealing to your customers.
This is usually overlooked, but you can also update the collection tag meta title and description.
Here is a useful video that explores further SEO settings you can configure using SEO Manager.
Last but not least, Step 5!
Step 5 | Using Title Templates
Your meta title is the first thing that users see in Google's search results. You want to ensure it is eye-catching and relevant so users are more likely to click into your website. Most importantly, you also want to make it consistent.
Using title templates are a great way to standardize sections of your website. For example, if you had a collection of accessories and had a hat that you wanted to show the price of. An framework you can use ;
Product Name | Collection | Brand Name
Making sure this is consistent for the rest of your product pages will make your website. A good example of standardisation is below:
For more information on how to create an impactful meta title and description click here
That's it! You are well on your way to increasing your store rank. Keep in mind, there are several elements involved when improving your store's SEO however, this will give you a good kick-start into your on-page SEO optimization.
Happy optimizing! If you are interested in finding out more, leave your contact details with us and our inbound marketing team will get back to you soon!
Happy optimizing! If you are interested in finding out more, leave your contact details and we will get back to you soon!